The Edmonton Elks 2022 team awards were announced Wednesday, as the CFL unveiled the best from all nine CFL clubs this season.
Mark Korte (offensive lineman) earned unanimous selection, receiving first-place votes from each member of the Edmonton Football Reporters of Canada (FRC), along with Elks head coach Chris Jones.
Joining Korte is Kenny Lawler (player), Jake Ceresna (defensive), Adam Konar (defensive), Christian Saulsberry (special teams) and Kevin Brown (rookie).
The players now move forward to the divisional round of voting, which will select each division's nominee in each category for the CFL Awards.
The league's best will then gather in Regina during Grey Cup week for the annual CFL Awards, which will be hosted on Thursday, Nov. 17, at the Conexus Arts Centre.
ELKS 2022 TEAM AWARD WINNERS
As selected by the Edmonton chapter of the FRC and head coach Chris Jones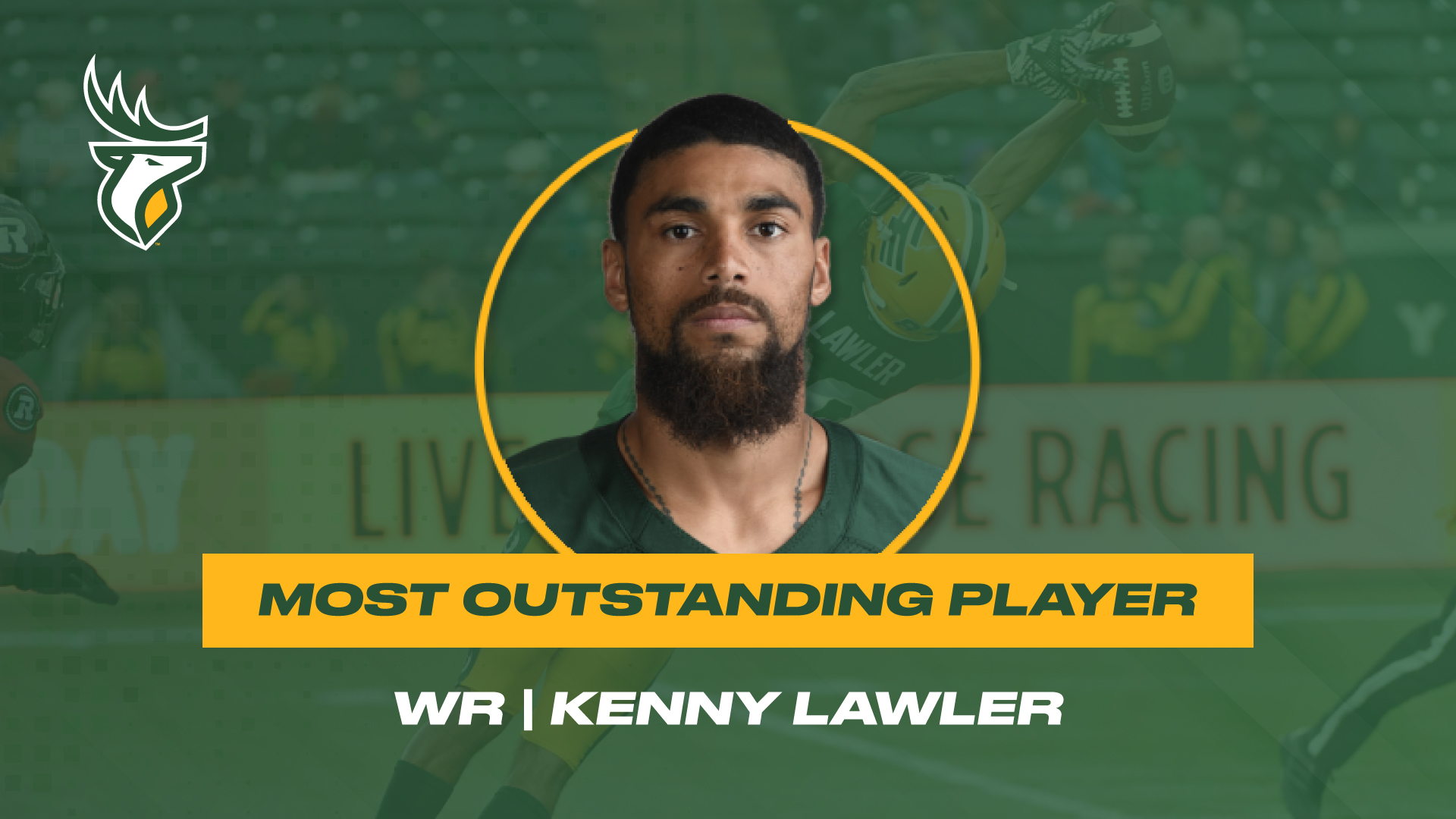 Player | WR – Kenny Lawler
In his first season with the Elks, Lawler led Edmonton with 894 receiving yards and five touchdown receptions. In 12 games, the 28-year-old wide receiver caught 58 passes for an average of 15.4 yards per catch. Lawler had three games with more than 100 yards receiving, including Week 2 against Saskatchewan, when he hauled in an EE season-high 12 receptions for 149 yards with one touchdown.
Special Teams | RB – Christian Saulsberry
The CFL newcomer brought new life to Edmonton's return game in the second half of the season, racking up 635 yards on kickoff returns, 235 yards on punt returns, and 78 yards on missed field goal returns in eight games after making his debut in Week 12 against Ottawa. His 175 kick return yards in Week 18 against Winnipeg stands as the 10th highest single-game total in Green and Gold team history.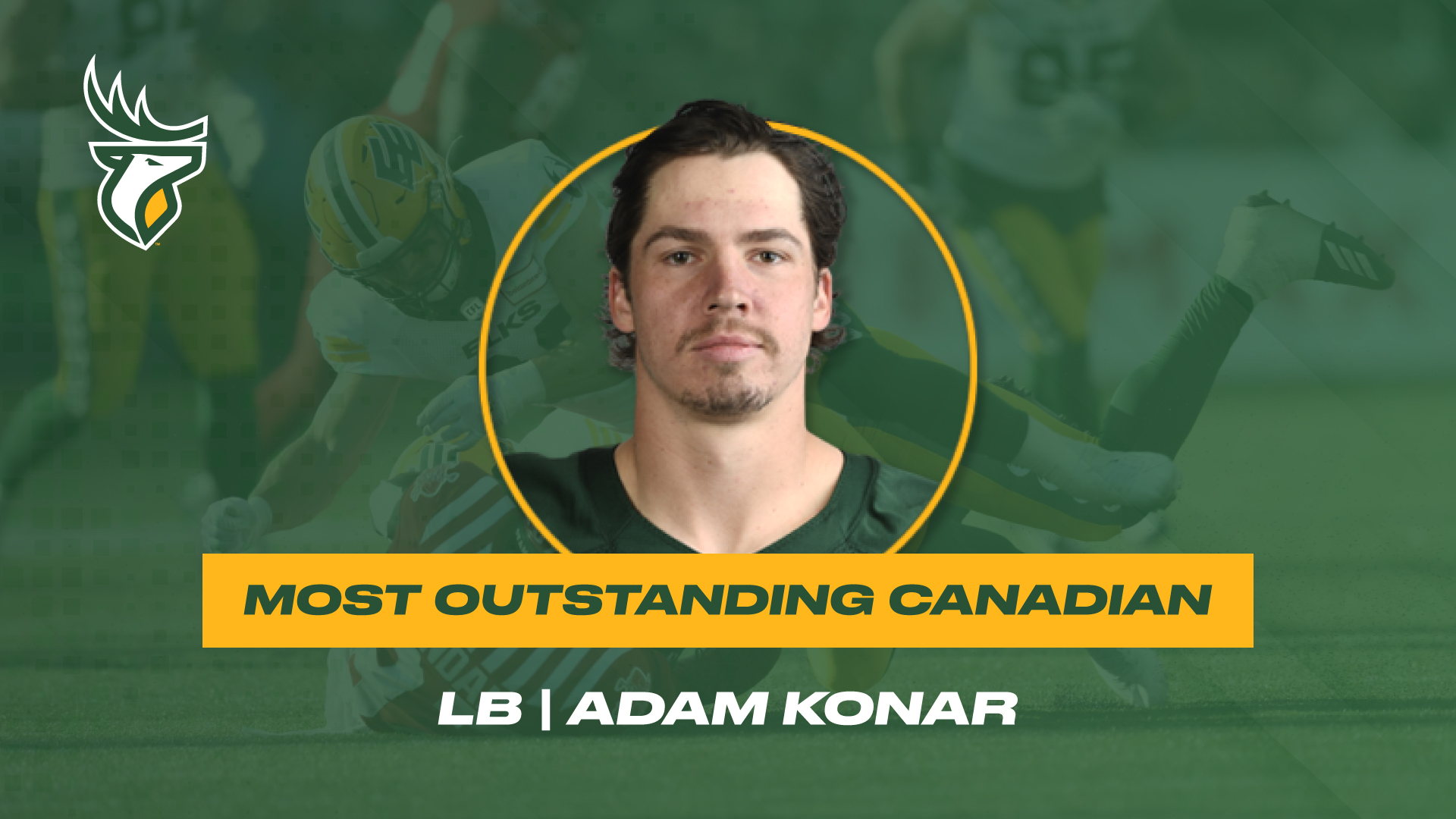 Canadian | LB – Adam Konar
The Vancouver native played all 18 games for the Elks in 2018, tying for second on the team with 57 total tackles and third with 52 defensive tackles. Konar was the only Elks player this season to record an interception (one), sack (two), and forced fumble (two). The University of Calgary alumni's 27-yard interception return just before the half at Montreal in Week 6 helped spark an Elks' comeback win.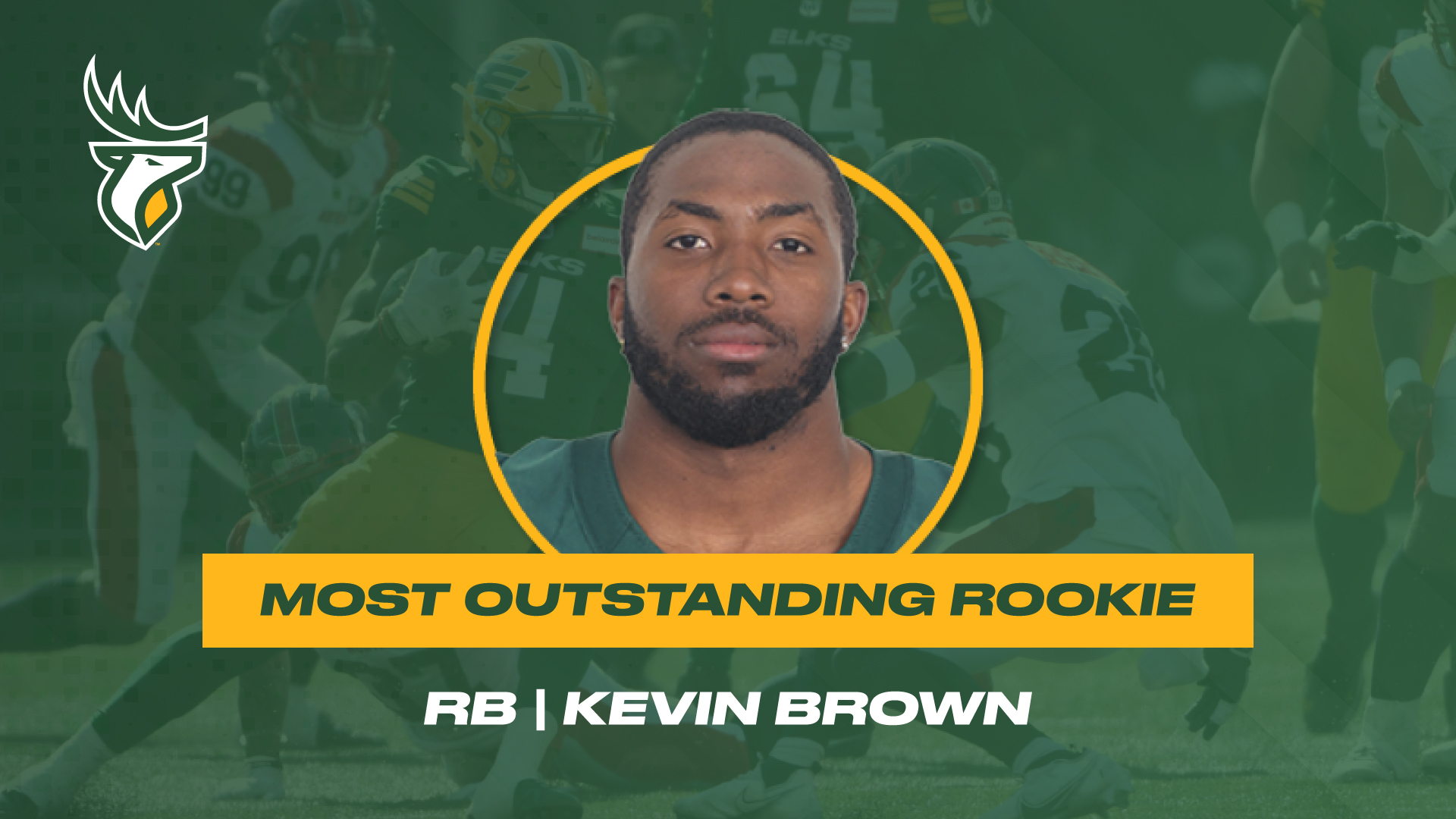 Rookie | RB – Kevin Brown
Despite appearing in only seven games, Brown finished the season on the team with 486 rushing yards and ranked fifth in receptions, catching 24 on 26 targets for a sparking rate of 92.3%. The first-year pro from Incarnate Word was the only Elks player this season with over 100 rushing yards in a game, doing so twice, with a high of 121 against Toronto in Week 19 when he scored his first touchdown.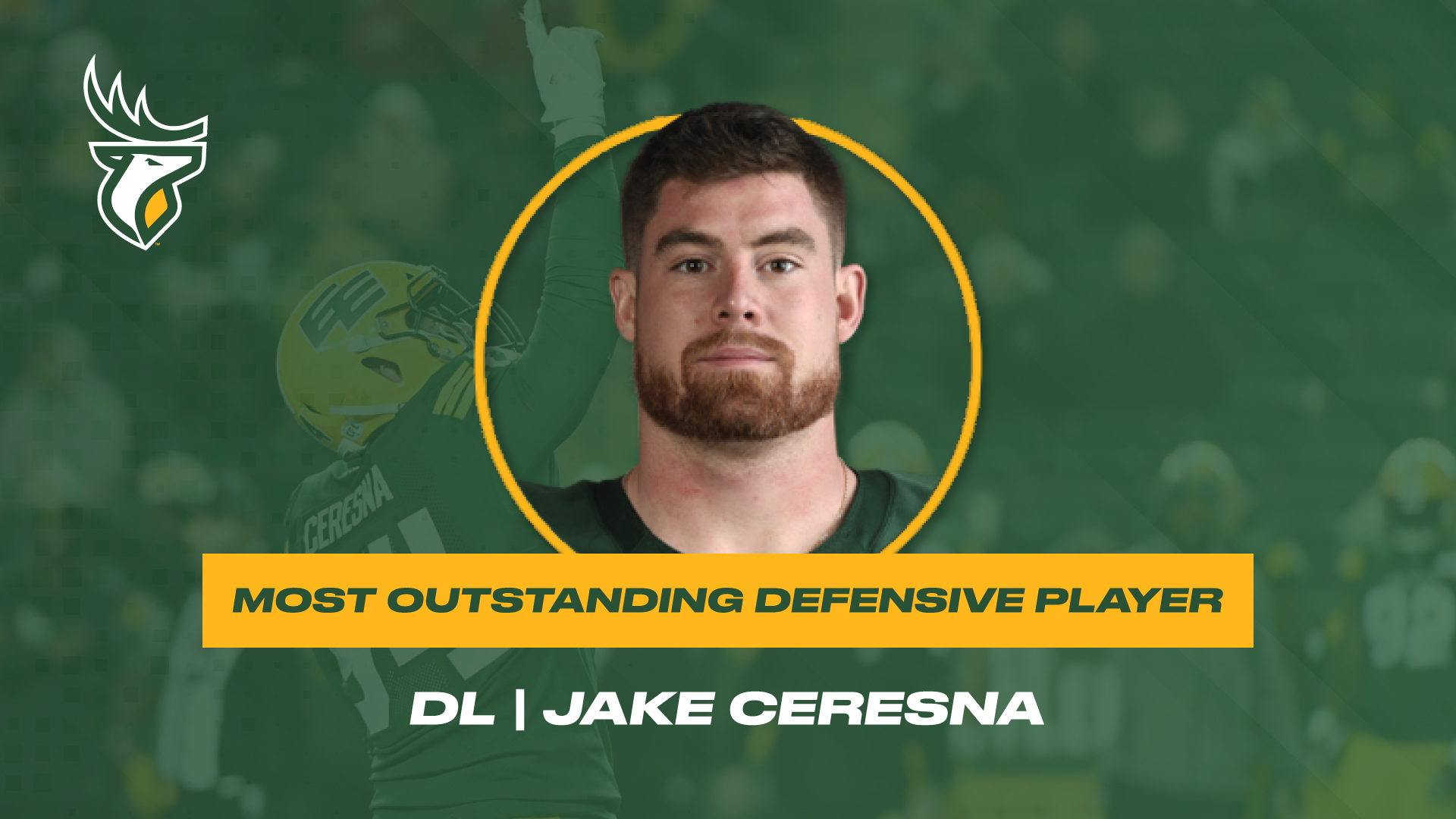 Defensive Player | DL – Jake Ceresna
Entering Week 21, Ceresna ranks third in the CFL for both sacks (10) and forced fumbles (four), leading the Elks and setting new career highs in each of those categories. The veteran lineman had four games with two sacks, including Week 17 against Montreal when he also forced a pair of fumbles, becoming the first Edmonton player in eight years with multiple sacks and forced fumbles in the same game.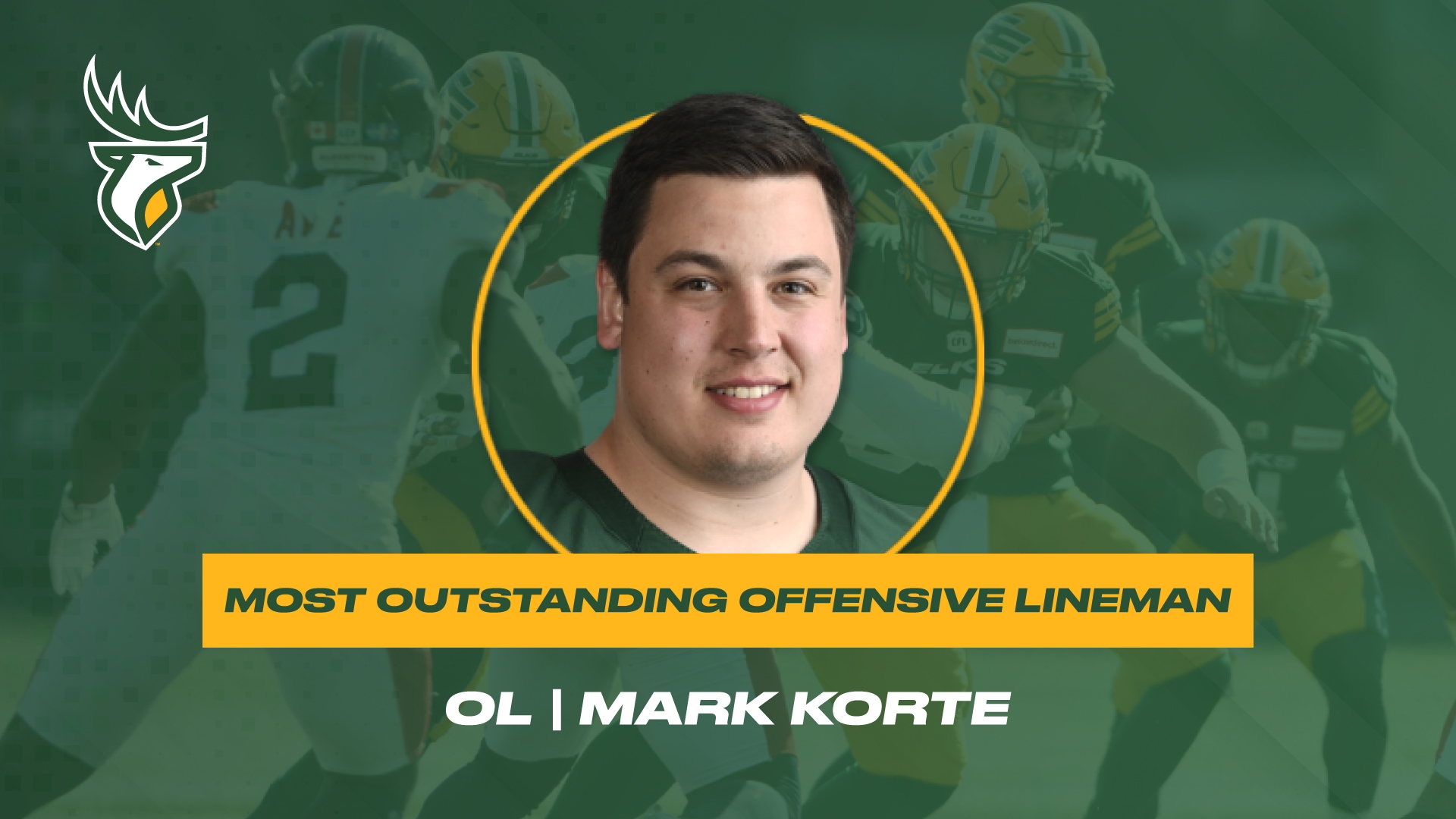 Offensive Lineman | OL – Mark Korte (unanimous)
After beginning his CFL career with the Ottawa RedBlacks, the Spruce Grove native and former University of Alberta standout came home and established himself as the anchor of Edmonton's o-line this season. Korte, who turned 26 in August, started all 17 games he played for the Green and Gold in 2022, and has now missed just three games in CFL career since being drafted fourth overall in 2018.